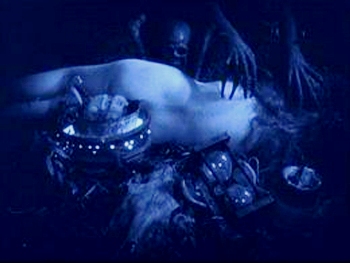 Couple things to report on this week.There's a big new C-BLAST webstore update this week, check out the partial list below.
Also, coming up in early June is an amazing fest taking place in Chicago called MATCHITHEW. There arent any C-Blast related bands playing, but there alots of killer black metal, industrial, and blacknoise bands that we love and stock in the C-Blast shop performing at this thing, like MARBLEBOG, BLOODYMINDED, SWORD HEAVEN, VELNIAS, HEATDEATH, BONE AWL, RUSTED SHUT, WORMSBLOOD and BURIAL HEX. Looks like it's going to be awesome. Check this out at
www.matchitehew.com
We'll have some details coming really soon on the upcoming OVERMARS and GNAW THEIR TONGUES releases that we have coming up, and I'll also be posting some info on releases from SUBARACHNOID SPACE and WHOURKR that are coming later this year.
stay well...Adam / Crucial Blast
----CRUCIAL BLAST WEBSTORE: NEW ARRIVALS FOR TUESADAY, MAY 12th-------
Here we are with the latest list of new arrivals at Crucial Blast, and man is the list sizeable this week. There's a load of new stuff, lots of reissues, and TONS of older titles that are restocked this week, including a bunch of Skepticism releases, a handful of killer no wave/progpunk discs from the French label Amanita, and more.We should be posting another, much shorter new arrivals list next Friday (May 15th) if all goes to plan, as I'm still working to get our webstore updates on a bi-weekly schedule, instead of the tri-weekly routine that I've been stuck in for what seems like forever. Hopefully I can get my act together this month. Also, keep an eye out for some preorders that we're going to be making available soon. We're putting together a package for our reissue of the latest album from French sludge titans Overmars, Born Again, which should be appearing shortly, and we've just finished up the details for an amazing limited-edition package for the new Gnaw Their Tongues disc that will be coming out on C-Blast in the next month and a half. Might just have this stuff for you to check out next week...
Our featured release this week is the brand new album from Black Vomit, which just came out on Rusty Axe, that home of all things raw, black-as-fuck, and demented. I'd been listening to some of Black Vomit's previous releases on Frequency Thirteen lately, and had already been grooving on this bizarre UK band's brand of psychedelic black metal delirium, but their first actual CD release Jungle Death is even more whackoid and hallucinatory than their cd-r releases, a drawn-out feverdream of ultra-distorted black metal, hypnotic ambience, seriously damaged krautrock, and an endless stream of what-the-fuck fx and samples that turn this into something totally different from any kind of black metal I've ever heard...
Other new stuff in this week:all of the new/recent releases from SMTG Limited, every one an essential slab of esoteric dark ambience, including vinyl from Xela, Jasper TX/Anduin, and Svarte Greiner...an amazingly eerie reissue of the cult all-girl Norwegian necro-ambient duo Aghast from the 90's...a new reissue of the Harvey Milk Anthem DVD, this version with an unreleased bonus DVD and limited to 500 copies...long out-of-print first Butthole Surfers 12" vinyl finally back in print, crucial LSD-damaged hardcore from 1983!amazing cd-rs of "True Sheffield Black Psychedelia" from Dukkha, Skulltrol, Black Vomit, Rape Rack...the mucho anticipated vinyl editions of Flipper's Generic Flipper and Gone Fishin, classic narco-wrecked sludgepunk...killer debut full-length of ultra-heavy French space-sludge from HKY on both cd and vinyl...
new Southern Lord vinyl including Iceburn's Power Of The Lion and Weedeater's God Luck on heavy colored wax...three Finntroll albums back in stock after several years, each one loaded with fun, ferociously heavy Finnish polka-deathmetal...the latest blistering disc of radioactive industrial hellnoise from 20.SV...new digipack cd release of crushing noise/shoegaze/cinematic metallic rock from France's Alkalys...a new split cd of damaged ambient black metal weirdness and chaotic black filth from Funereal Moon and Circle Of Ghosts...reissues of two early releases from uber-satanic black metal gods Gorgoroth, Antichrist and Pentagram...
two older albums of blazing Ukrainian black metal from Astrofaes...the debut LP of psychedelic powerviolence from Manslaughterer...an out of print, super limited EP from Euro prog rockers Guapo, only a couple in stock...the demented Goblin-meets-GGFH-meets-Thergothon horror doom soundtrack music of Wraith Of The Ropes...the first three Witchcraft albums back in stock - killer time-travelling retro doom from Sweden...a bunch of new/out of print discs of texan blackdronerock from Korperschwache...a bunch of discs of blazing electronically-enhanced grindcore from Japanische Kampfhorspiele...last copies of the now out of print Peace For Animals disc from Merzbow...
a new digipack disc of rhythmic cosmic tronix and fucked-up drum n' bass mutation from KK Null...Mr. Bungle's infamous debut album of John Zorn produced freakout rock/carnival funk/thrash metal weirdness now on 180 gram vinyl...four different Striborg reissues, almost more mindmelting New Zealand black metal weirdness than a mortal can withstand...a limited edition digipack cd from Lasse Marhaug, dishing out high-speed violent junknoise destruction and field recording manipulation...another split cd of damaged black metal from Rusty Axe, this time featuring doomy depressive Marks Of The Masochist and the speaker-blowing blackblast of Enecare...new vinyl release of Vaz's 2005 album The Lie That Matches The Furniture; a strange mix of heavy noise rock and Joy Division-esque gloom...a bunch of reissues from the satanic industrial/black metal band Black Funeral...
two albums of strange classical/ambient/black metal mutation from Aussie outfit Inward Escape...the debut EP of pounding, jazzy ultra-crush from Inappropriate Tough Guy Behavior in an awesome 3D jewel case package...weird dark orchestral ambience and industrial what-the-fuck from Russian band Tsaraas...Black Cascade, the new album from eco-conscious black metallers Wolves In The Throne Room...a new reissue of an old out of print cassette release from the extreme funeral doom master Mistress Of The Dead...the new Altar Of Plagues and Ameoseurs discs from Profound Lore, awesome black metal-tainted heaviness from both...a new disc of crushing noise-dirge from Winters In Osaka...a strange new disc of creepy ambient drone and Burroughsian spoken word from Z'ev and Bryan Saunders...a killer new reissue of Koenjihyakkei's Nivraym, feirce hyper-Zeuhl prog from this Ruins-related project, like Magma on crank...
an oddball debut from Leeches Of Lore that blends together wistful country western and raging old-school thrash metal ???!?!?!....the sole album of awesome flute-driven prog-sludge from Like A Kind Of Matador...recent albums on Glass Throat of dark sylvan doomfolk from Fearthainne and At The Head Of The Woods...more Russian Katatonia-worship from The Morningside...a restock of Moss's extreme doom masterpiece Cthonic Rites...stomping, prog-tinged Swedish stoner metal from the strangely named New Keepers Of The Water Towers...the second album of chiptune-grindmetal from Next Life, awesome Nintendo-metal...a new album of utter life-hating black metal negativism from Paroxysmal Descent...
the debut full length of Sleep-influenced psychedelic heavy metal from Black Pyramid...the debut album from Pelican side-project Chord, who create massive guitar-generated dronescapes that thunder like a metallic Rhys Chatham jam...import reissue of the long out-of-print album Lex Talionis from British apocalyptic folk group Sol Invictus...the brand new album Sacrifice And Bliss from Philly jazz-doom wizards Stinking Lizaveta...
Of course, there's much more mutant heavy music to be had, pards...so keep reading below to check out all of the amazing new music that we have in this week's new arrivals list.